How to set up your Copper integration with Parallax
Click on Settings in your left-hand navigation bar, then click Integrations
Click Connect to Copper

Enter your Personal Access Token, External ID, and Token Owner Email Address.
If you don't have the required information, Navigate to your Copper Account
Click on "Settings"
Click "Integrations"
Click "API Keys"
Obtain the API Key, External ID, and Token Owner Email.
If you are missing any of this information, you can obtain it by clicking the "Generate API Key" button.

Your pipelines should appear. If they do not, click Edit Integration and Sync. Once the sync is complete, you will be prompted to select your Copper stages
Once selected, click Sync Copper stages
With that you're all set and ready to go!
Embedded Parallax App
In the sidebar of Copper, click on Settings, then scroll down to the Integrations section and click on the link Integrations. Scroll to the bottom of the main window and click on the box titled Create an embedded web app.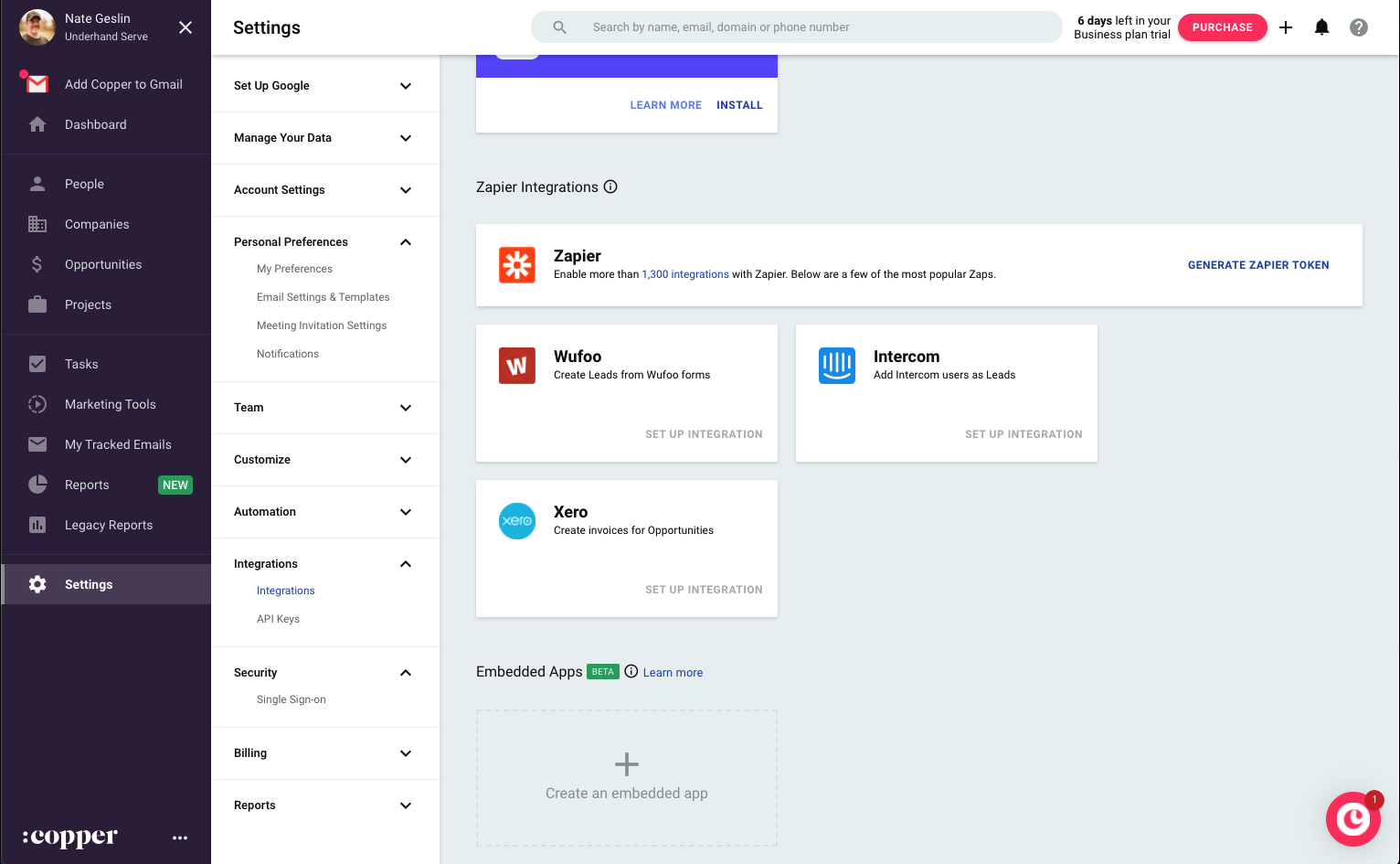 This will open a modal where we will setup the Parallax-Copper integration.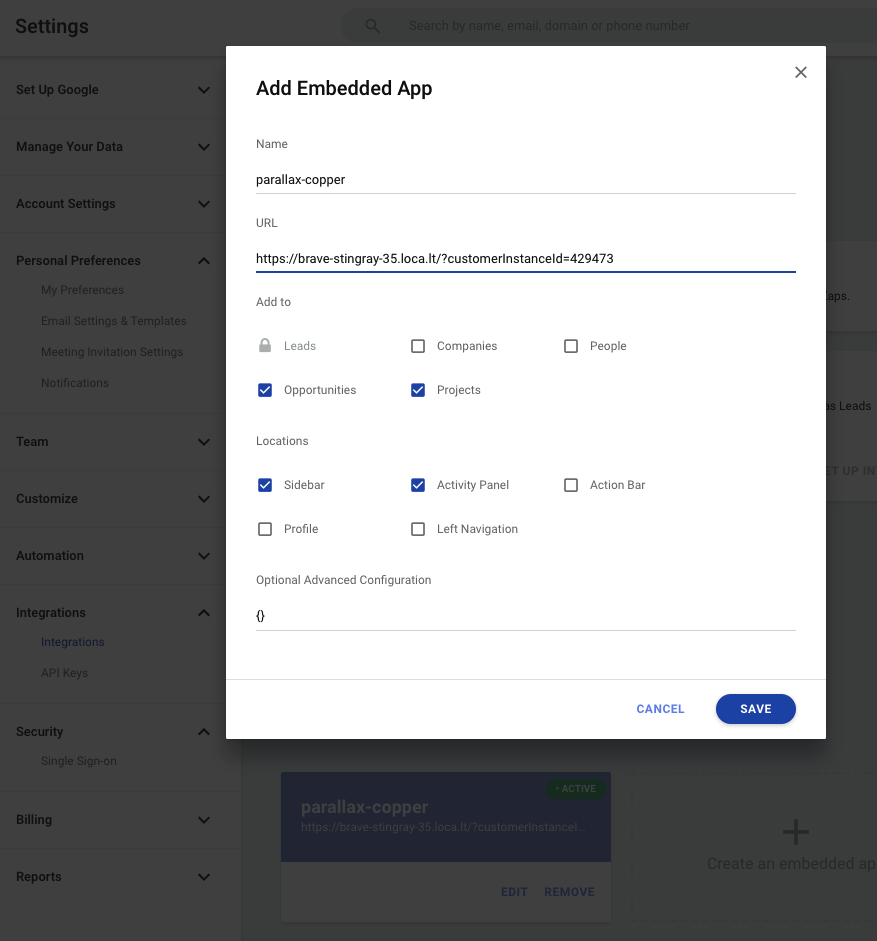 Add the URL to the web app. It's vital that we include the query parameters customerInstanceId, without it the app will not run. This ID can be found in the url. It's the number immediately after/companies.