How to set up your Hubspot integration with Parallax
1. Click on Settings in your left-hand navigation bar, then click Integrations

2. Click Connect to Hubspot
3. After clicking Connect to Hubspot. You will be redirected to the following page. This page is where you select the Hubspot account you would like to connect to Parallax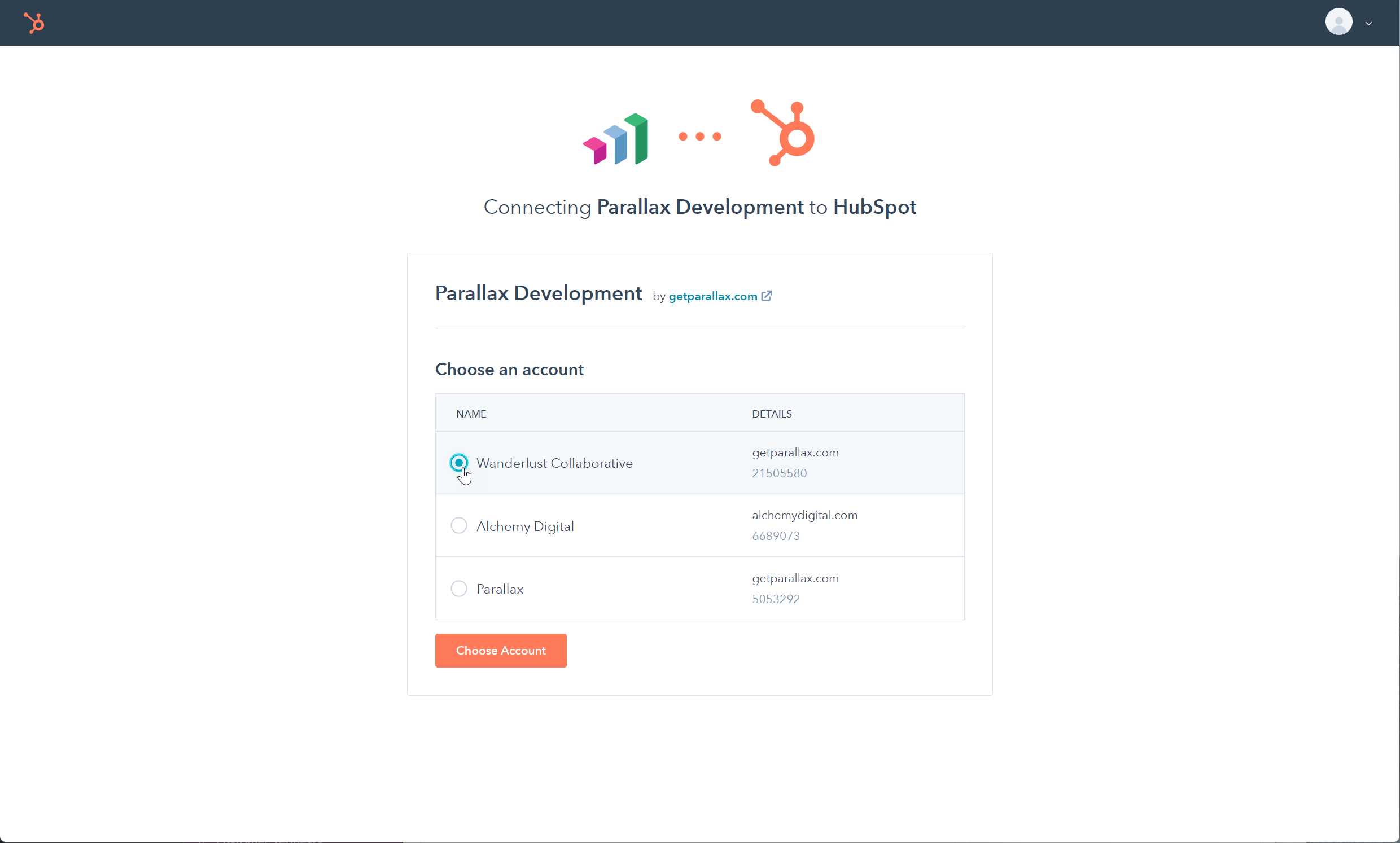 4. From here you will be prompted to approve the permissions that allow Parallax to access your CRM data. Please read the information and the click Connect app

5. You will be redirected back to Parallax where you can select your pipeline(s)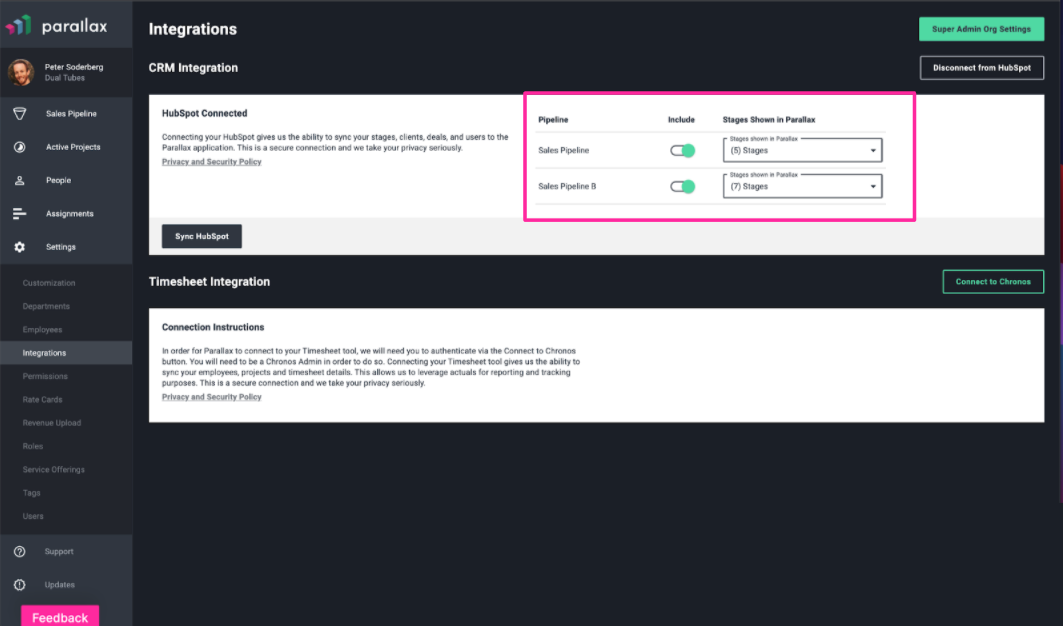 In Parallax: Project = Hubspot: Deal
In Parallax: People = Hubspot: Users
In Parallax Clients = Hubspot: Accounts
6. After selecting your Pipeline(s), click Sync
By syncing this Pipeline, Parallax will pull in the information around your Projects, People, and Accounts
7. Once the sync is complete, you will be prompted to select your Hubspot stages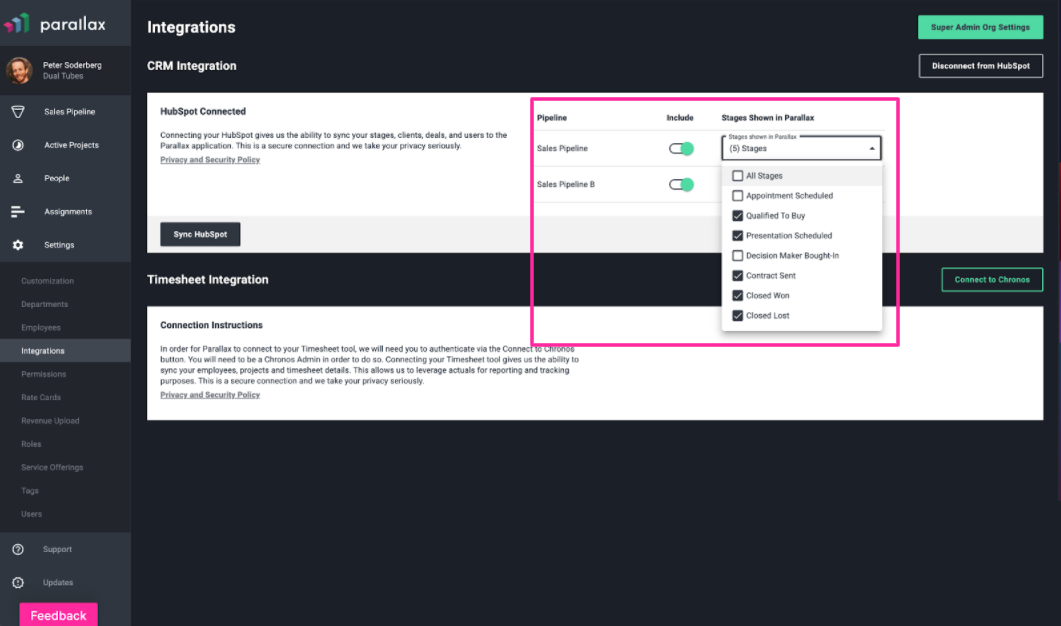 8. Select your stages and click Sync Hubspot stages
9. Integration completed, you will now see your Hubspot deals listed in the Sales Pipeline in your left-hand navigation bar

Setting Up Parallax Additional Fields in Hubspot
While within your Hubspot account
1. Use your main navigation to go to the Settings section

2. Once in settings, use the left hand navigation to scroll down to Deals within the Object portion of the left hand navigation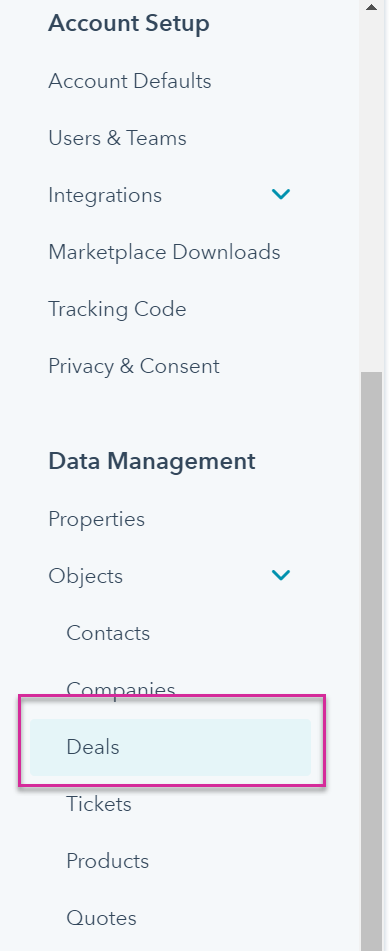 3. Once within deals, click Customize the 'Create deal' form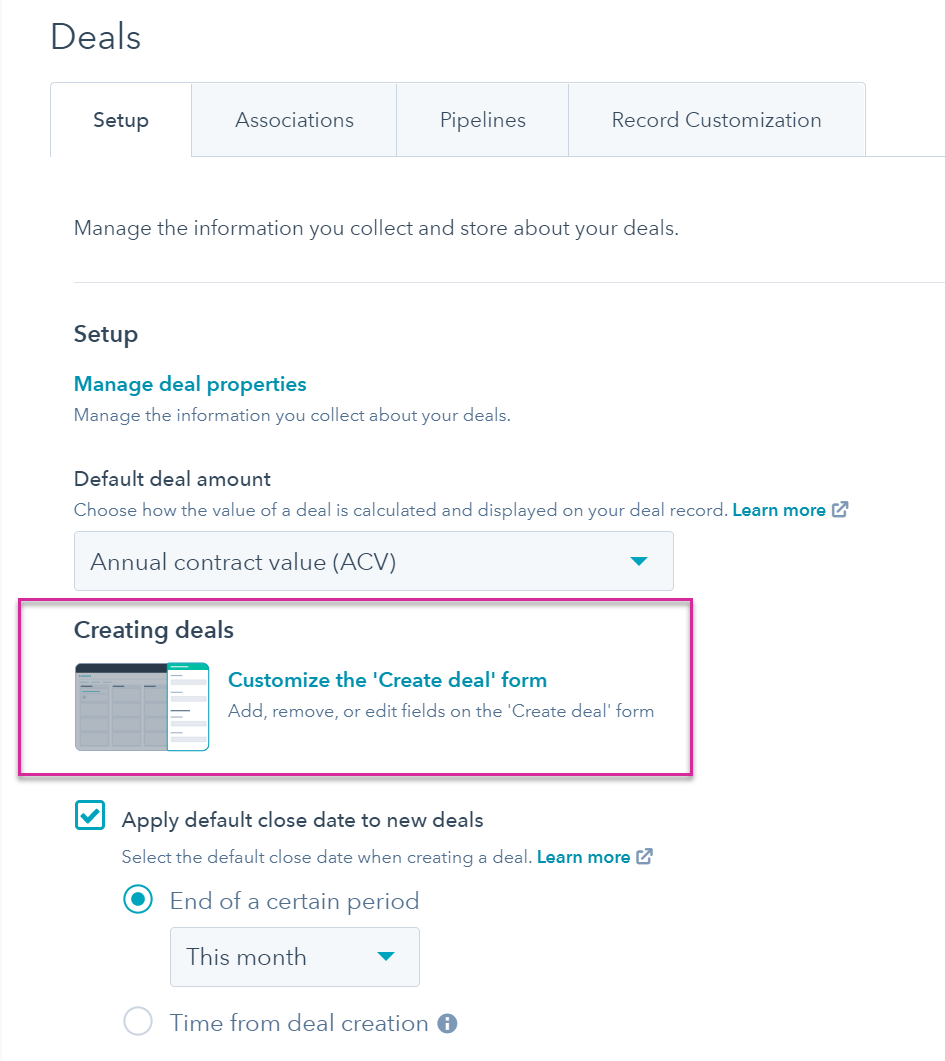 4. While in Customize the 'Create deal' form, search for and select the Parallax Service Offering and Target Start Date

With that your Parallax additional fields are all set up!
Adding Parallax's Additional Fields in Deal's Left Sidebar
While within your Hubspot account
1. Use your main navigation to go to the Settings section

2. Once in settings, use the left-hand navigation to scroll down to Deals within the Object portion of the left-hand navigation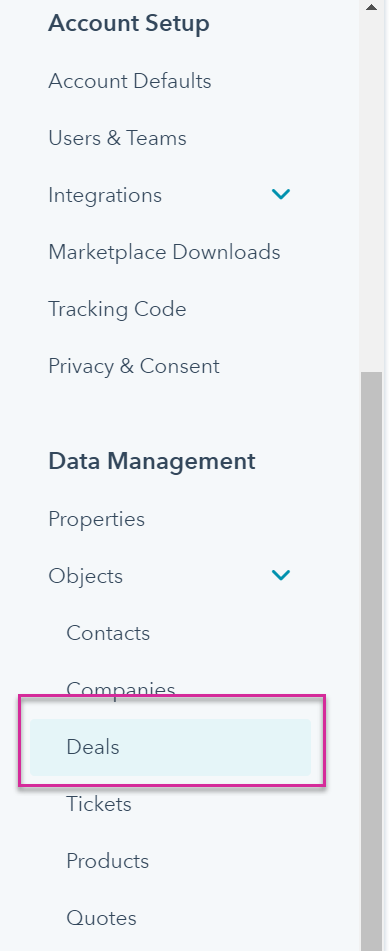 3. Once within deals, click Customize the 'Record Customization' form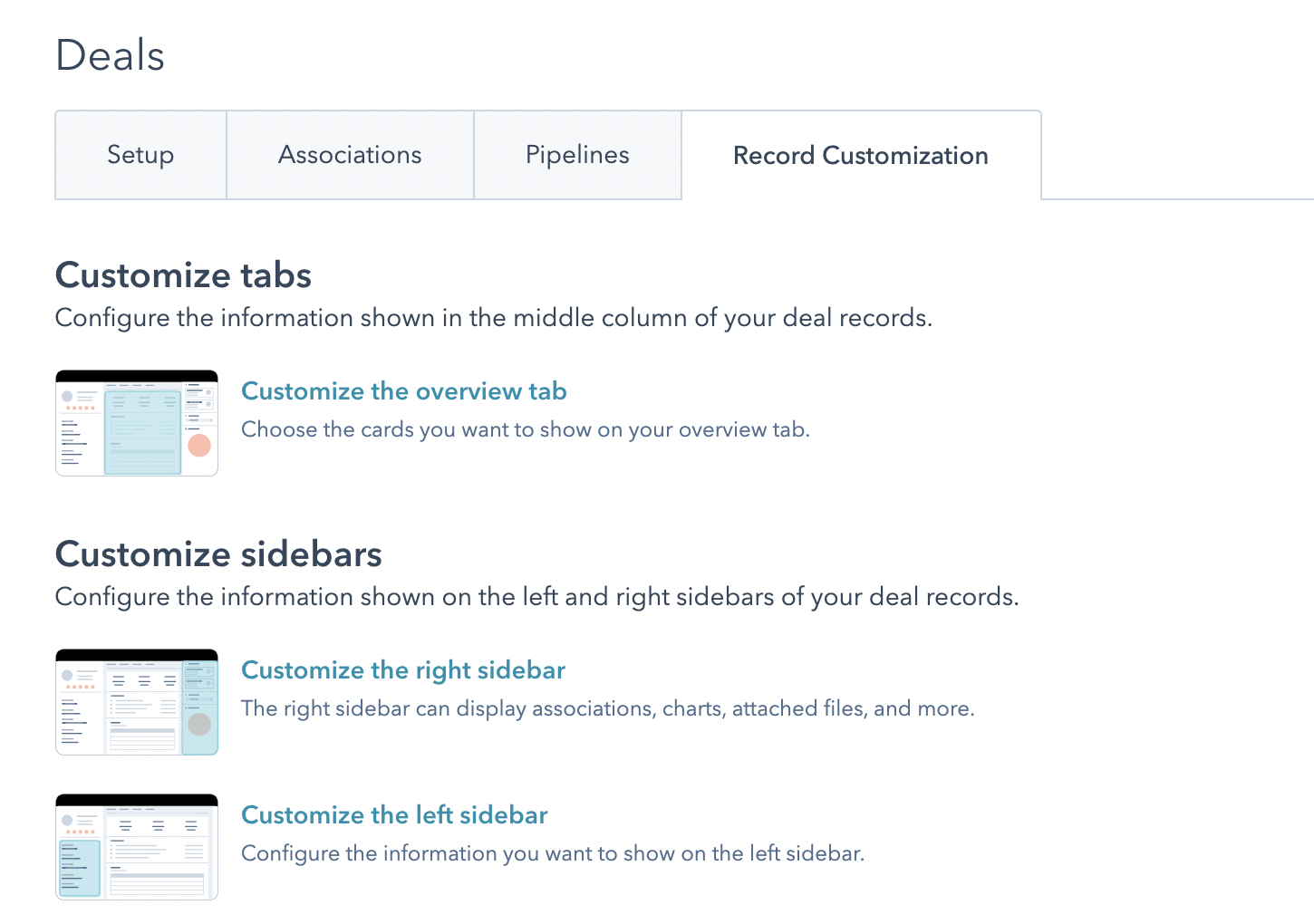 4. Click Customize the left sidebar
5. Click Edit default view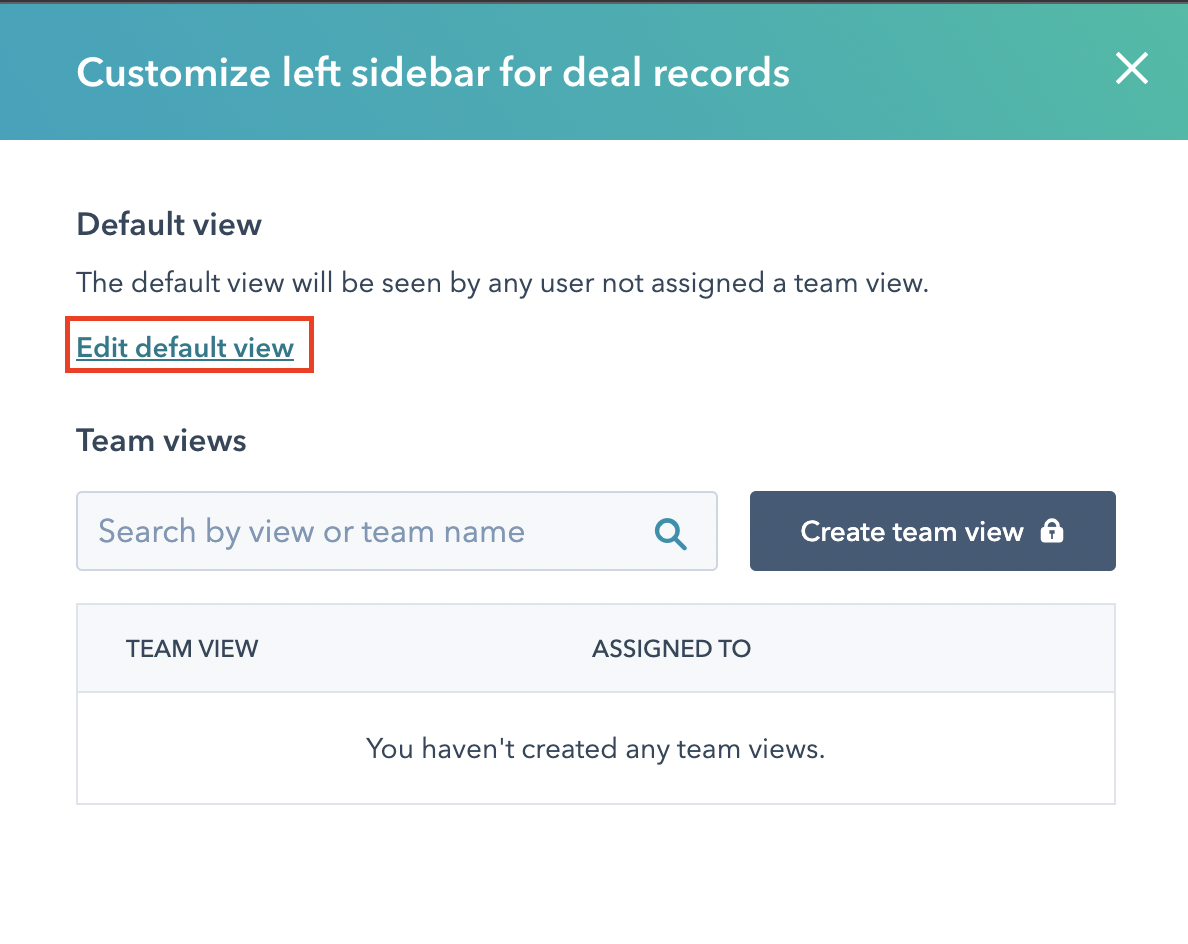 6. Open up Deal information dropdown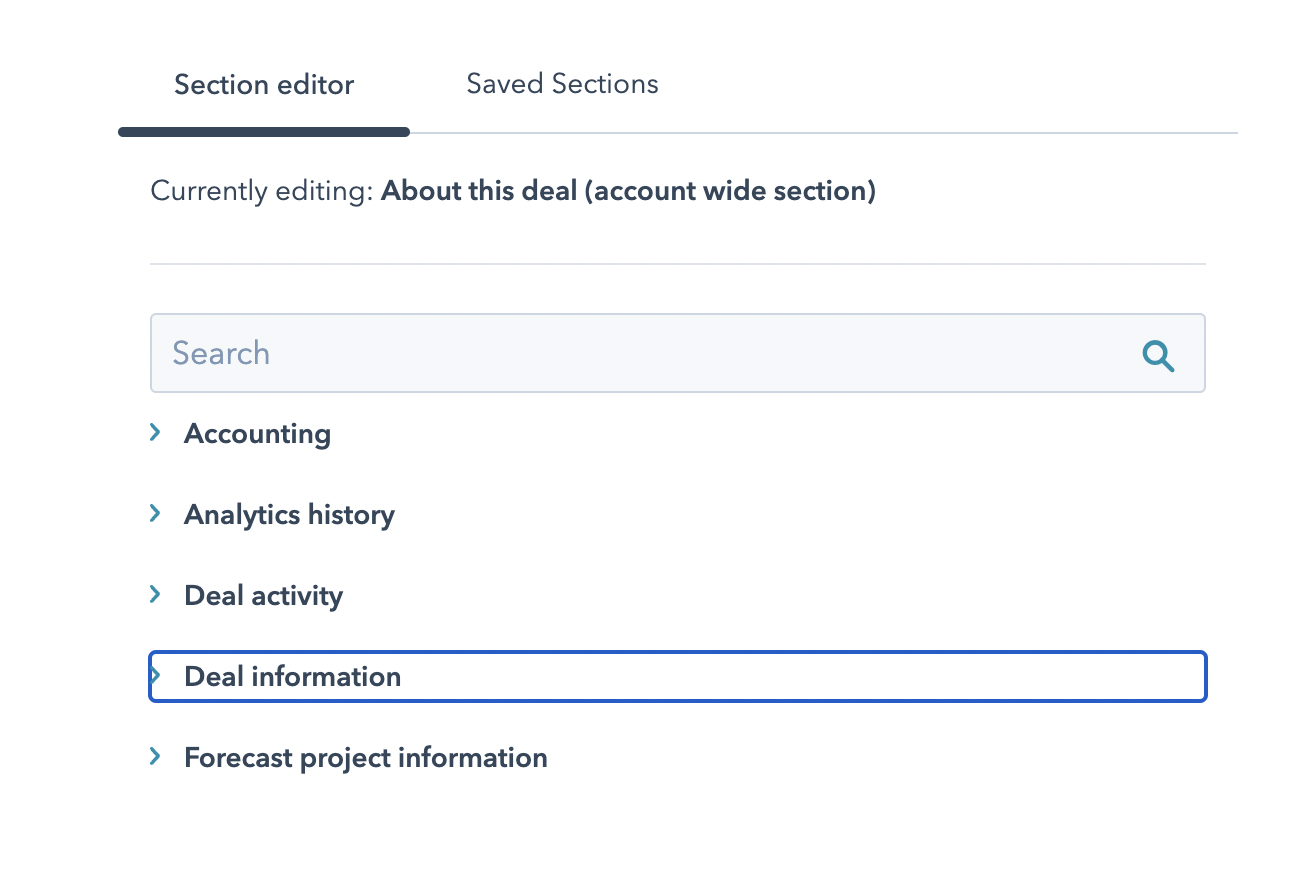 7. Make sure the Target Start Date box is checked

8. Hit 'Save' in the upper right-hand corner
9. Target Start Date will now appear in an opportunity's left sidebar naviagation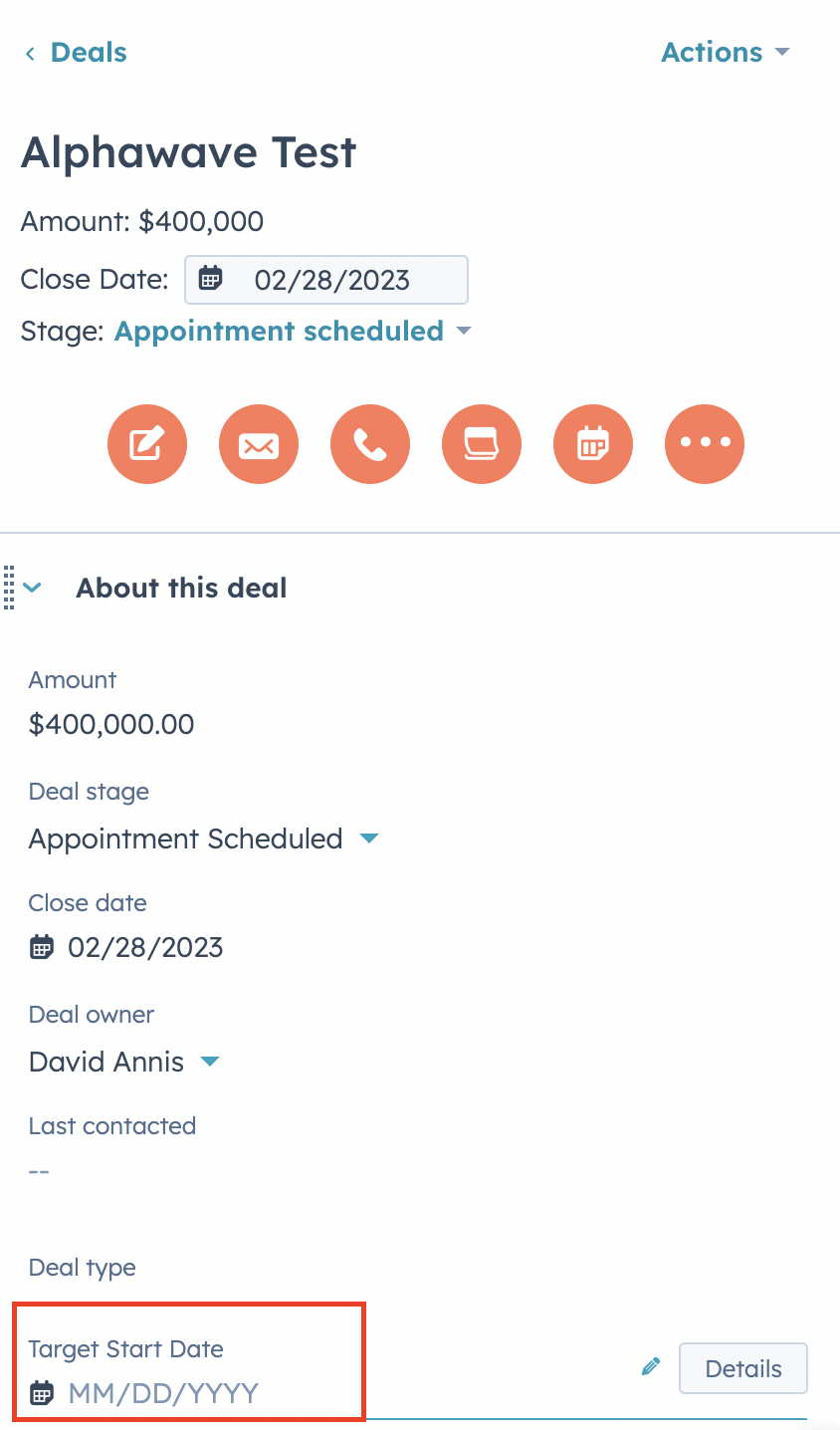 What's Next
To see what this integration looks like in use and action check out our Hubspot and Parallax article or Field Mapping article.