See project risks, number of offerings, revenue, and margin at the client level.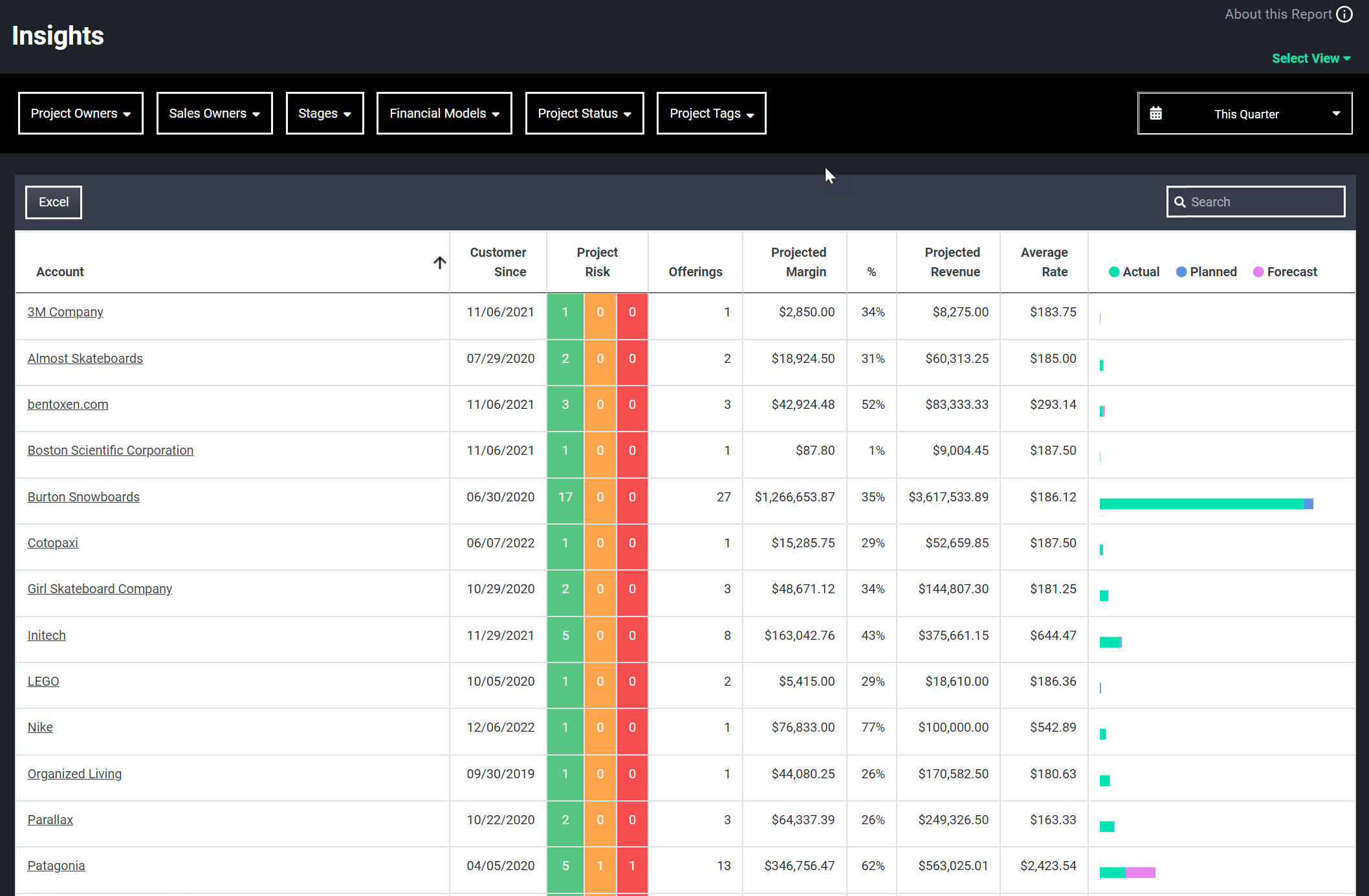 Report Filters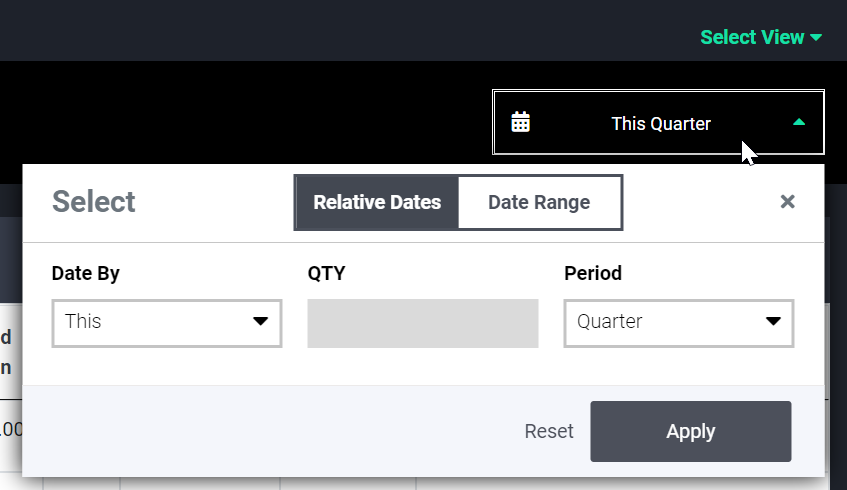 Project Owners, Sales Owners, Stages, Project Status, and Billing Models
Relative Dates or a Date Range
Option to download the table as an excel file.
Key Metrics
Project Risk: Based on what was set in the Risk drop down for each of the individual project pages on the account
Projected Margin: Projected gross profit (projected revenue minus projected costs) across all projects for the account
%: Percentage of sales turned into profits (projected gross profit divided by projected revenue)
Projected Revenue: The expected amount of money generated based on all of the project plans for the account
Average Rate: The average bill rate for every project role, excluding non-billable roles
Account Breakdown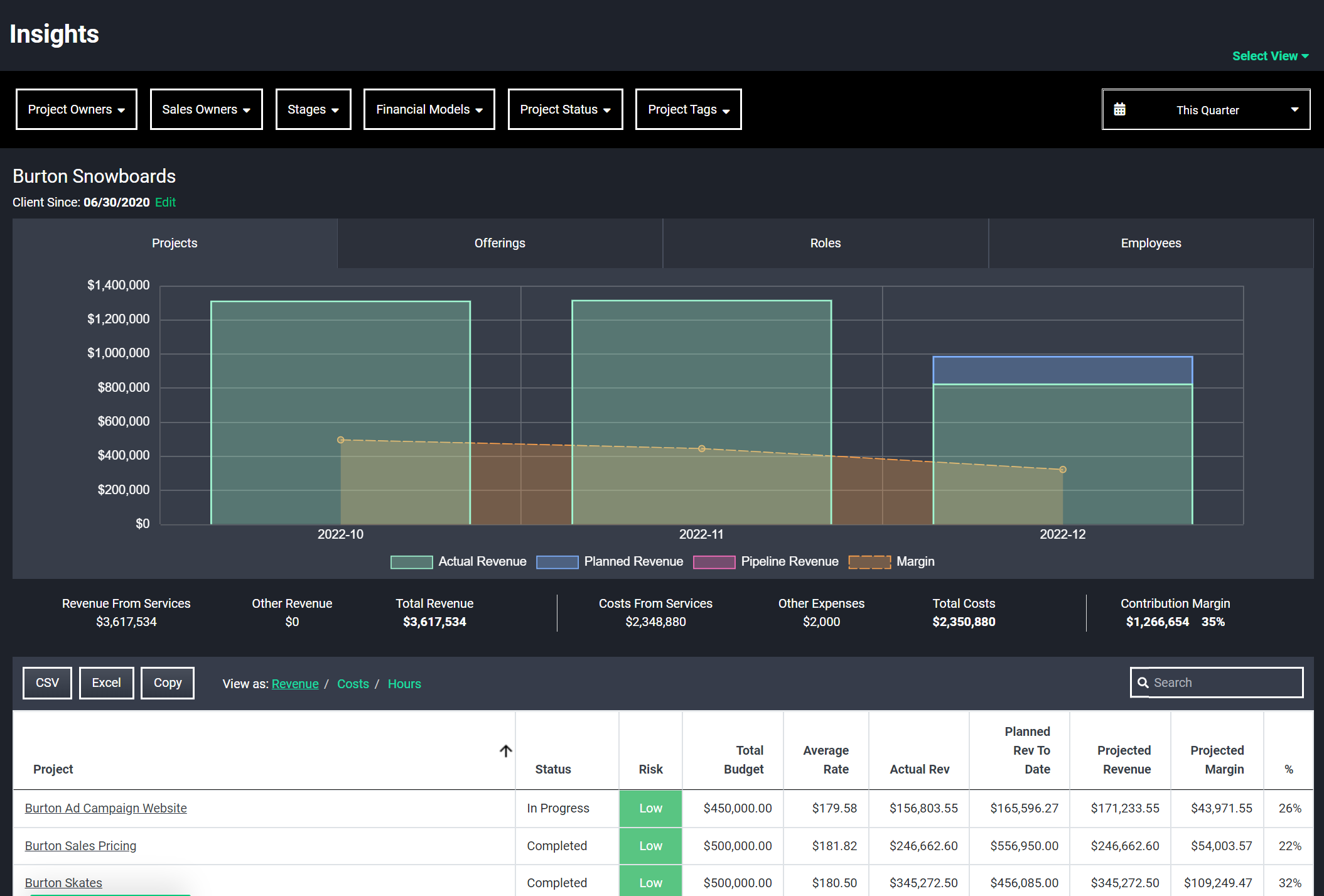 Clicking into an account reveals more specific information regarding individual projects.
Offerings tab: Breakdown of offerings and what the revenue/margin of the offering is. A good view to see how offerings differ.
Roles and People tab: See which roles or people have been on client projects the longest. Viewing this information by revenue allows you do see who is generating the most revenue.
View the table as revenue, cost, or hours