Overview
After connecting your company's integrations on the Settings > Integrations page, you'll begin to see Projects pulled into Parallax from your CRM. Read on to find out how to use the Integrations page to manage the Integrations attached to a specific Project!
| | |
| --- | --- |
| What will I see on the Integrations page? | We'll cover the different pieces of the Integrations page. |
| Deals | We'll show you how to read and interpret the CRM Deal(s) you're seeing on the Integrations page. |
| Offerings | We'll get you to the right place to learn more about Offerings and how they work. |
| Timesheet connection | Find additional resources on how you'll connect/disconnect Timesheets to Offerings. |
What will I see on the Integrations page?
Once a Project exists in Parallax, and you've visited the Project Details Page, you'll see several tabs on at the top of the page, including the Integrations Page for that Project. This page will look like this: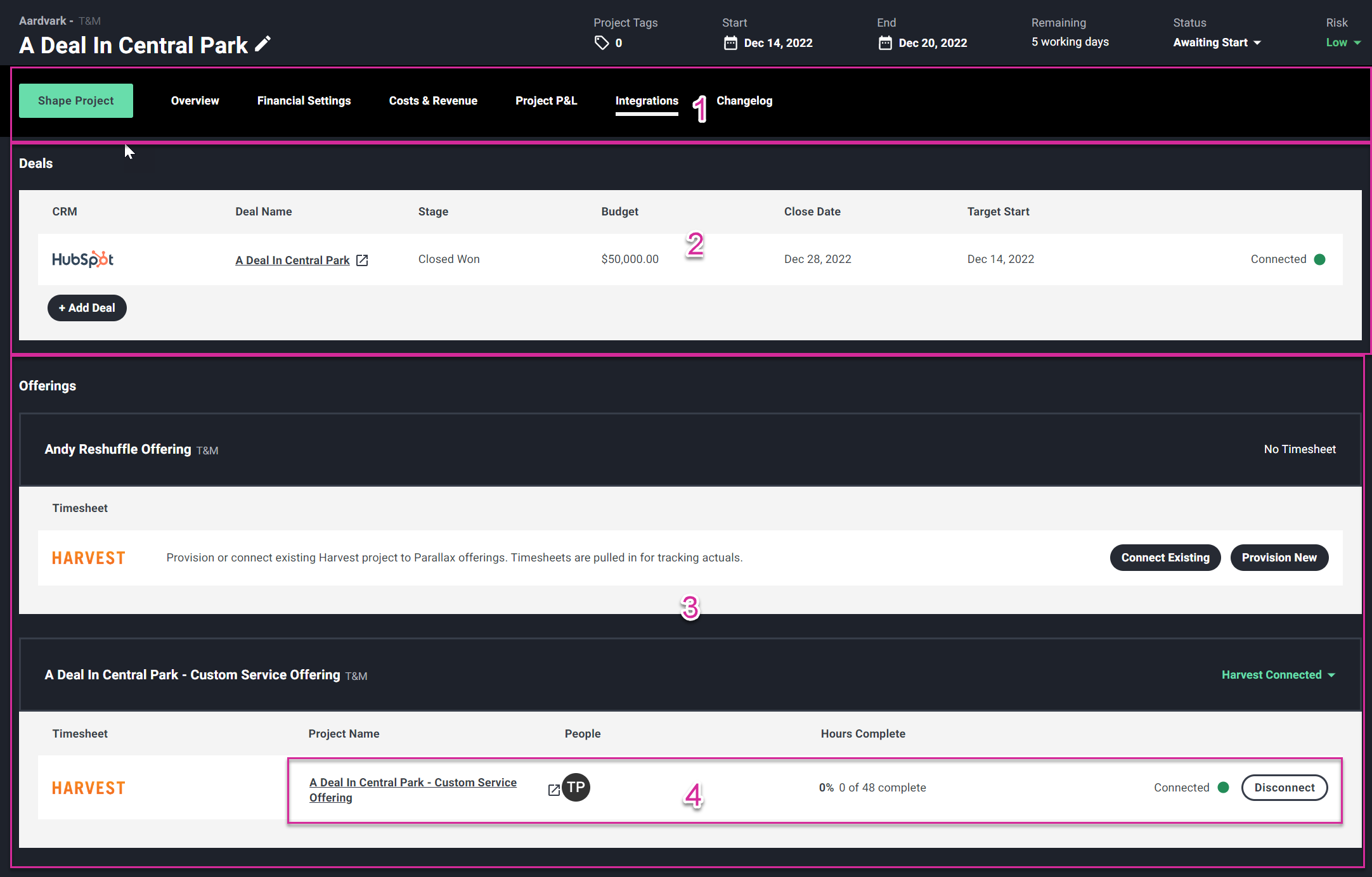 We've divided this into 3 sections for an easy breakdown:
Navigation Tabs - These Tabs are how you move around the different parts of the Project Details Page - specifically the Integrations tab is the one for reaching this page.
Deals - This display will show any Deal(s) from your CRM linked to this Project
Offerings - This display will show each Offering that has been created for the Project, as well as any linked Timesheet Projects.
Timesheets - These are Timesheet Projects linked to an Offering.
Read on to find out how to set these parts up!
Deals
If you're using a CRM, most Deals will not require any set-up at all within the Integrations page, because your CRM Deal is what created the project in Parallax. However, you may sometimes want to set-up internal Projects - those will not have a Deal associated with them and look like this.

Also, there may be instances where you want to Merge Projects, which you can learn more about in this article.
Finally, while a Project is pre-sale, any changes made in your CRM to the Target Start Date (or Close Date, if there is no Target Start Date) will also update your Project Start date (and shift any Plans accordingly), but if you'd prefer to make these types of changes only in Parallax, this can be turned off under the "Edit" section of your CRM.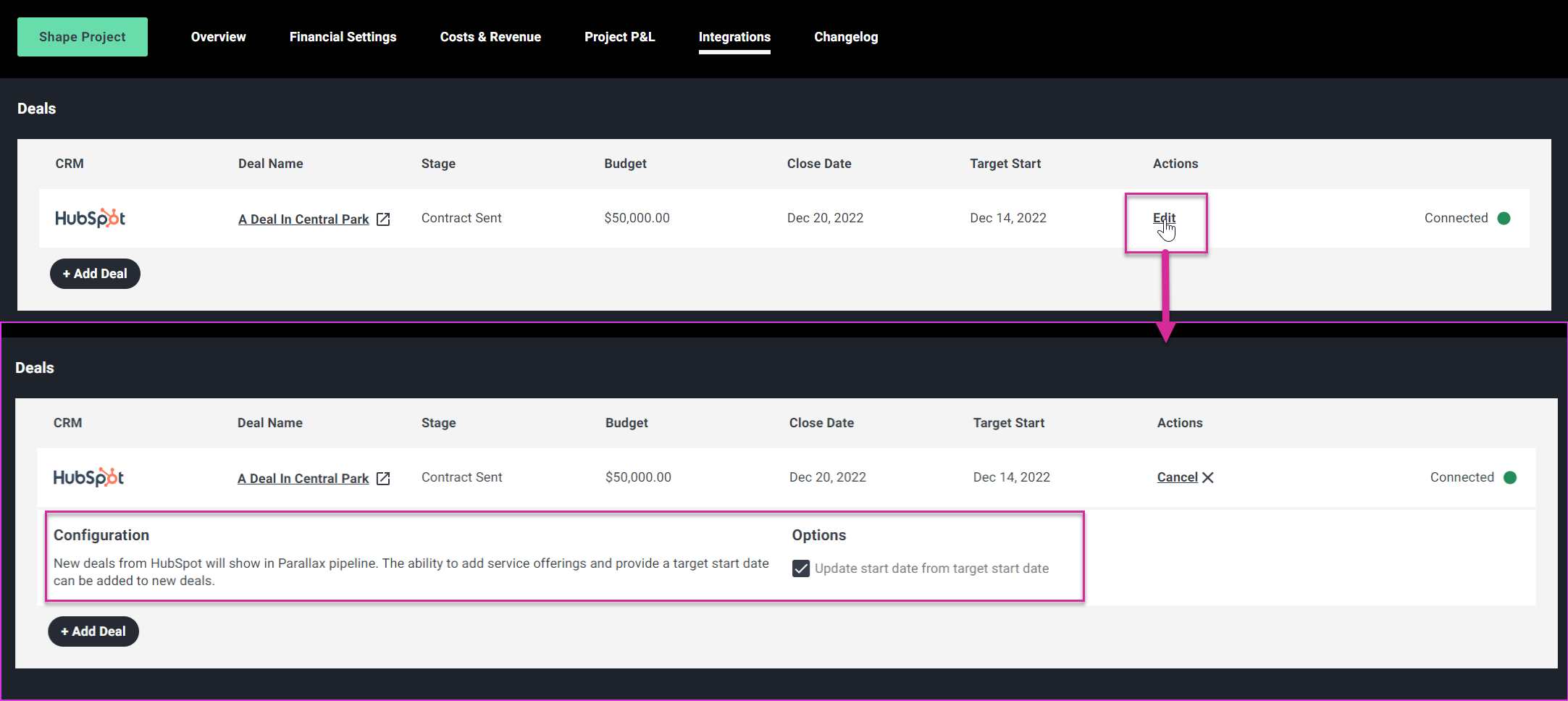 Offerings
Before you can connect to Timesheets, you'll first need to add at least one Offering. For info on how offerings work and how to add them to a Project, check out this article!
Timesheet connection

Once you have at least one offering, and the Project has been Sold, you can connect Timesheets by following the process in this article.
Once connected, you can click on a Project Name to be directed to the Timesheet Project. If incorrectly connected, you can disconnect, in order to Reconnect, using the Disconnect button.