Overview
From the Project Detail Page you can dig deeper into the Cost & Revenue of your project, beyond just Time and Materials.
What is Cost & Revenue?
The Cost & Revenue page hosts reoccurring costs and revenues within a set project. These costs and revenues are integrated into your project insights.
What you will see in Cost & Revenue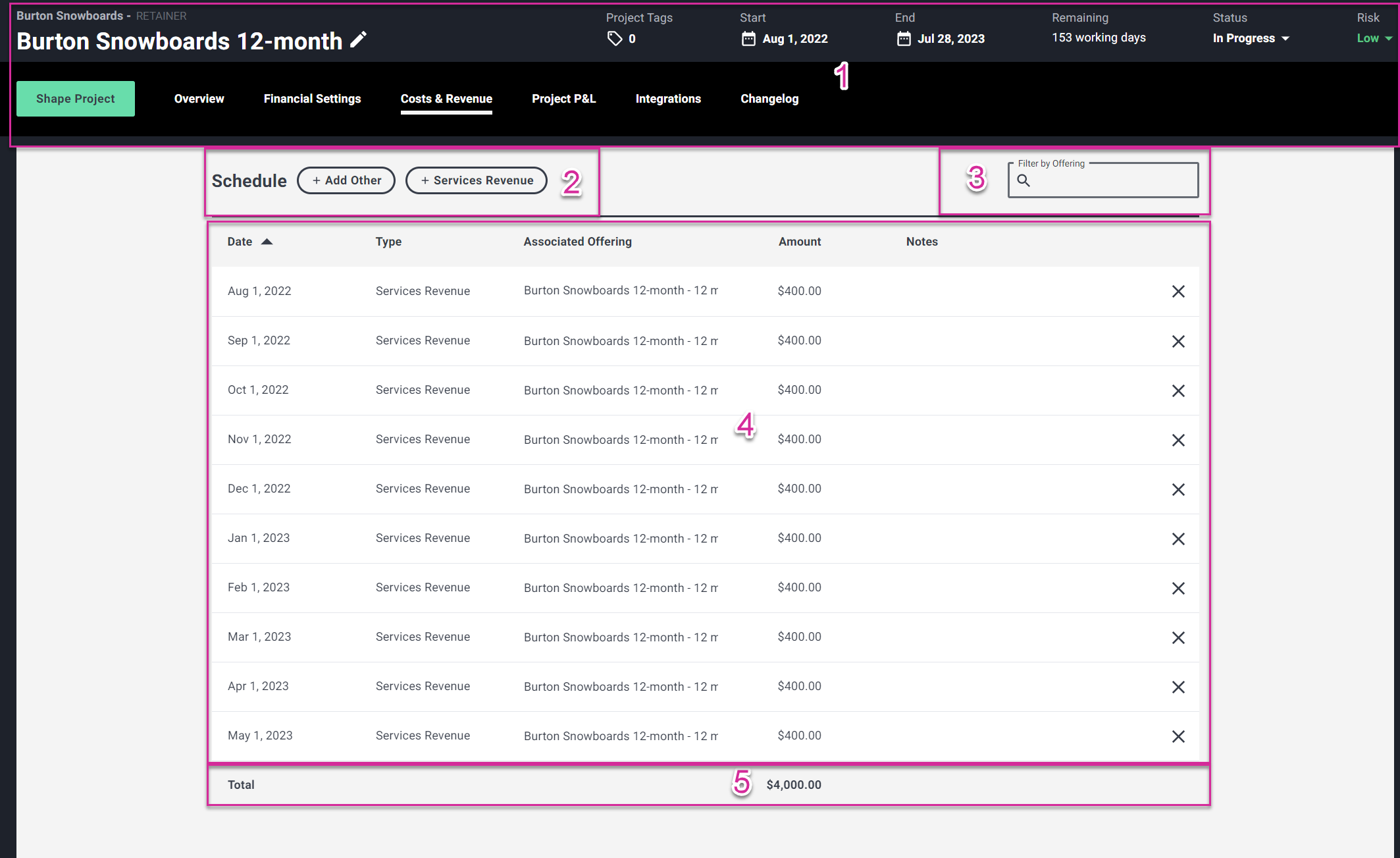 Project Info/Navigation Tabs - This will be the same Project Info and Navigation Tabs you see on each Tab in the Project Details page. For more info check out this article.
Add Costs/Revenues - For Fixed/Retainer Projects, here is where you'll add Revenue Entries associated with specific dates. For all billable Financial Models, you can also use Add Other to add Costs/Revenue not associated with Services. See below for more info.
Filter by Offering - Use this Filter to narrow down which Offerings you do/don't want to see
Costs and Revenues Table - This is where you'll see the actual Costs and Revenues broken down by Date, Type, Offering and Amount, along with any Notes you leave when adding the Cost/Revenue. You can click the "X" next to a Revenue Entry to remove it.
Total - Here you'll find the Total Costs and Revenues shown above.
What you can do in Cost & Revenue
Add Other Costs/Revenues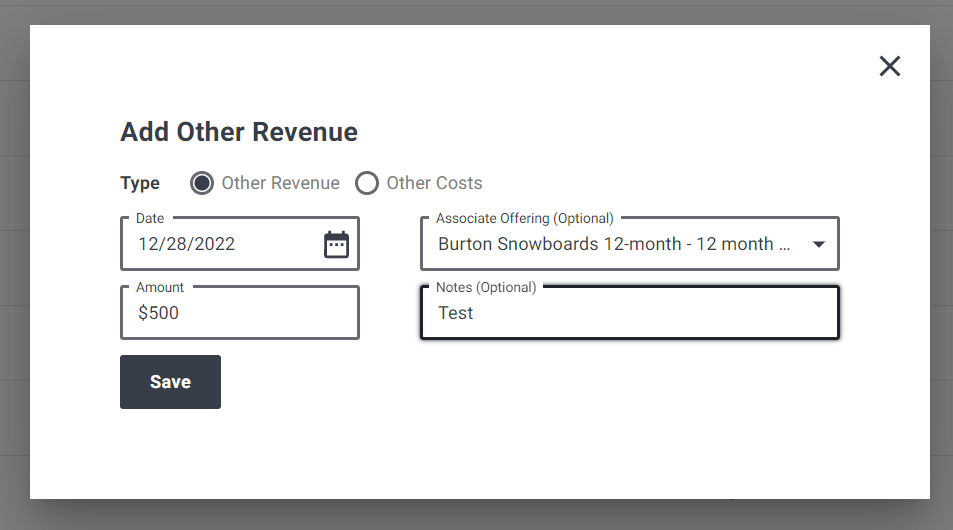 Click Add Other
Select your Type (Other Revenue or Other Costs)
Select Offering from the dropdown
Enter Amount
Add Note
Click Save
Services Revenue (if the Billing Model is Retainer)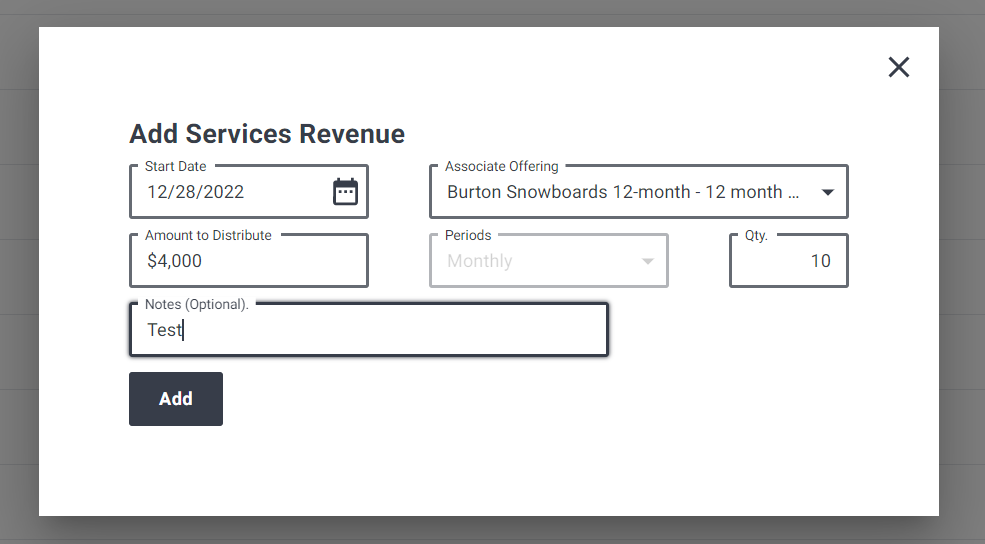 Click Services Revenue
Select Offering
Enter Amount to Distribute
Select Period
Enter Qty.
Enter Notes
Click Add
Make a mistake?
No worries each entry can be edited and deleted.
Something look out of whack?
No worries, check the changelog to view all adjustments. Don't forget that you can search by offerings, as well.