Overview
Exciting news! This week, we've added the ability to create Placeholder Employees that can be used to Allocate hours for Project Roles you know you're going to need to fill down the road. Not only that, but we've tweaked the UX in both the Assignments View and the Shaper to streamline the process of adding an Employee to a Project. With these two improvements, it's never been easier to plan ahead!
Placeholder Employees
Starting this week, when you create a new Employee from Settings > Employees, you have the ability to select Placeholder, in addition to the FTE and Contractor options. Best of all, when you do hire for the role, you can seamlessly convert the Placeholder into a real Employee!
Parallax Tip: We use the Last Name Field for the name you want associated with the Employee until they're hired, but when you convert them into an FTE or Contractor, you'll add a true First and Last Name.
UX Improvements: Employee Lookup modal
We've also added a new contextual employee lookup modal right to the Shaper and Assigments View (in Edit Mode). Just start typing the Employees name and the list will populate. If you want to dive deeper, you can select Advanced Search from the bottom of the list.
UX Improvements: Adding Employees without a Role
You no longer need to add a Role to a Project before you can assign an Employee - you can assign them straight from the Shaper or Assignments View (in Edit Mode) and use the Employee's Primary Role as their Project Role.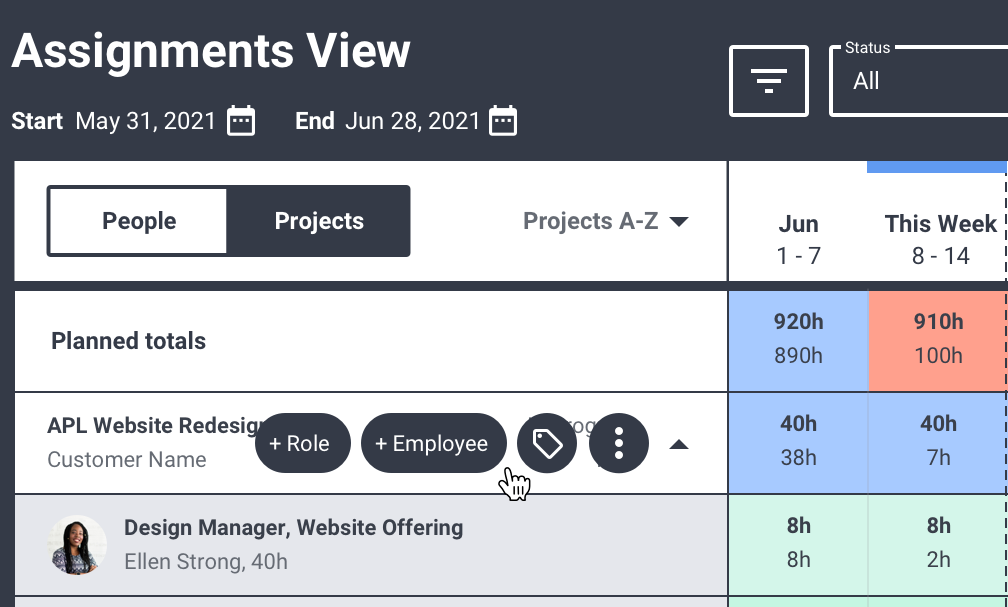 UX Improvements: Roles right from Assignments View
Finally, while in Edit Mode while viewing Projects on the Assignments View, you can now add Roles, as well as Employees. That way, if you're not sure who you want to staff a particular Role, you can add it to the Project without having to go back to the Shaper.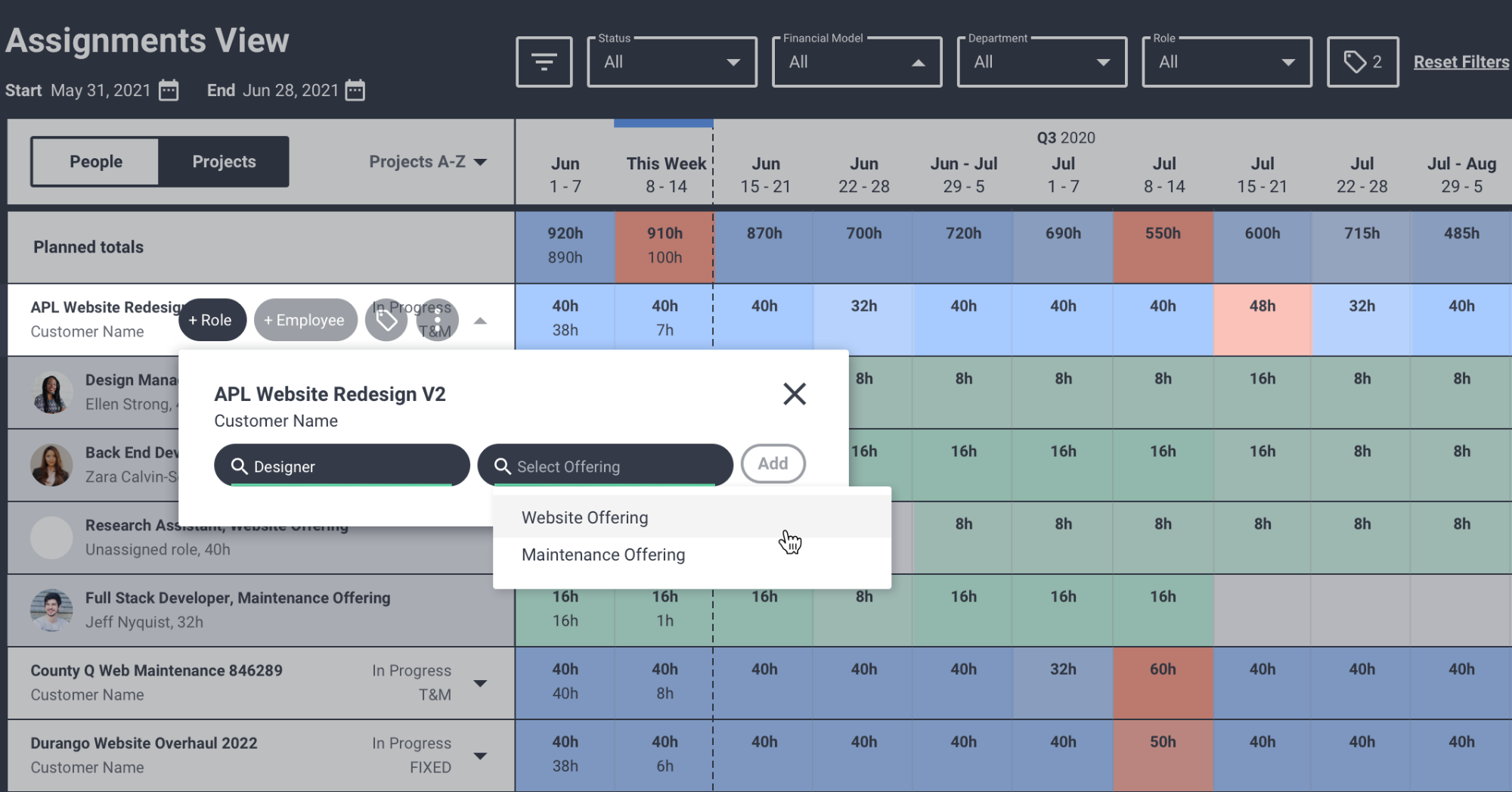 We hope you enjoy these changes!