Overview
Parallax integrates with your Salesforce CRM data to provide valuable insight into upcoming work, projects, and resource planning.
Description
Parallax connects with your Salesforce pipeline and synchronizes your opportunities with the Parallax application so you have more insight into your resource needs during the sales cycle.
The Parallax app also provides custom page components so you can view information from Parallax right alongside your Salesforce opportunities.
Highlights
View your Parallax project information from right inside your Salesforce Opportunities
Send real-time updates from Salesforce to your Parallax account so your plans are always up to date
Include valuable information with your opportunities to improve project insight.
Installation
Package Installation
After the Managed Package is installed into a Salesforce instance, some manual steps need to be taken.
Authenticate HTTP Callouts
Navigate to Setup > Security > Named Credentials
Select the Parallax API named credential
Click Edit
Enter the appropriate password for the environment
Click Save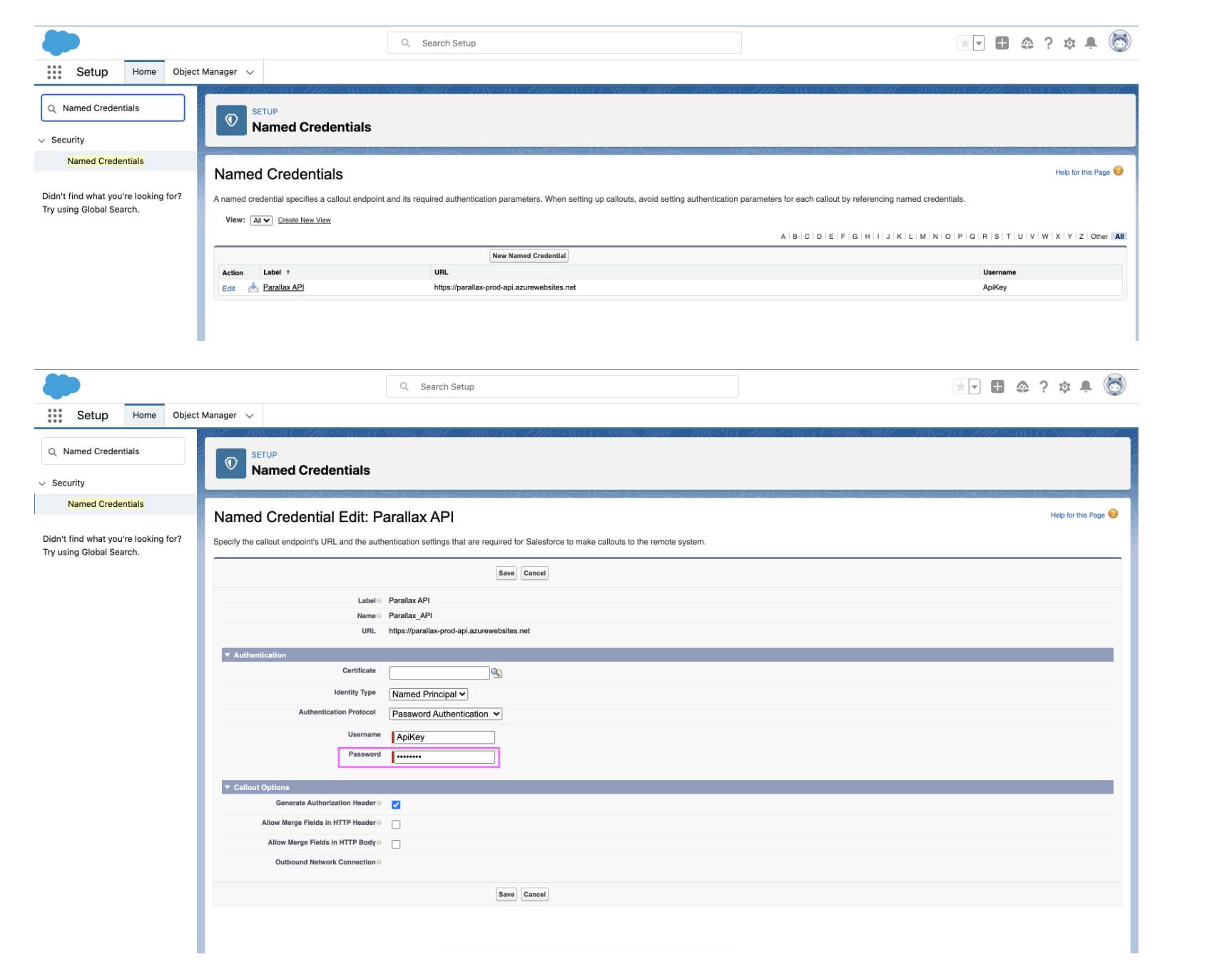 Add Permission Set
Navigate to Setup > Users > Permission Sets
Select Parallax Opportunity Fields
Click Manage Assignments
Click Add Assignments
Select the users that should be able to read/write to the custom fields. This should at a minimum include the user that will be used to authenticate with Parallax.
Click Assign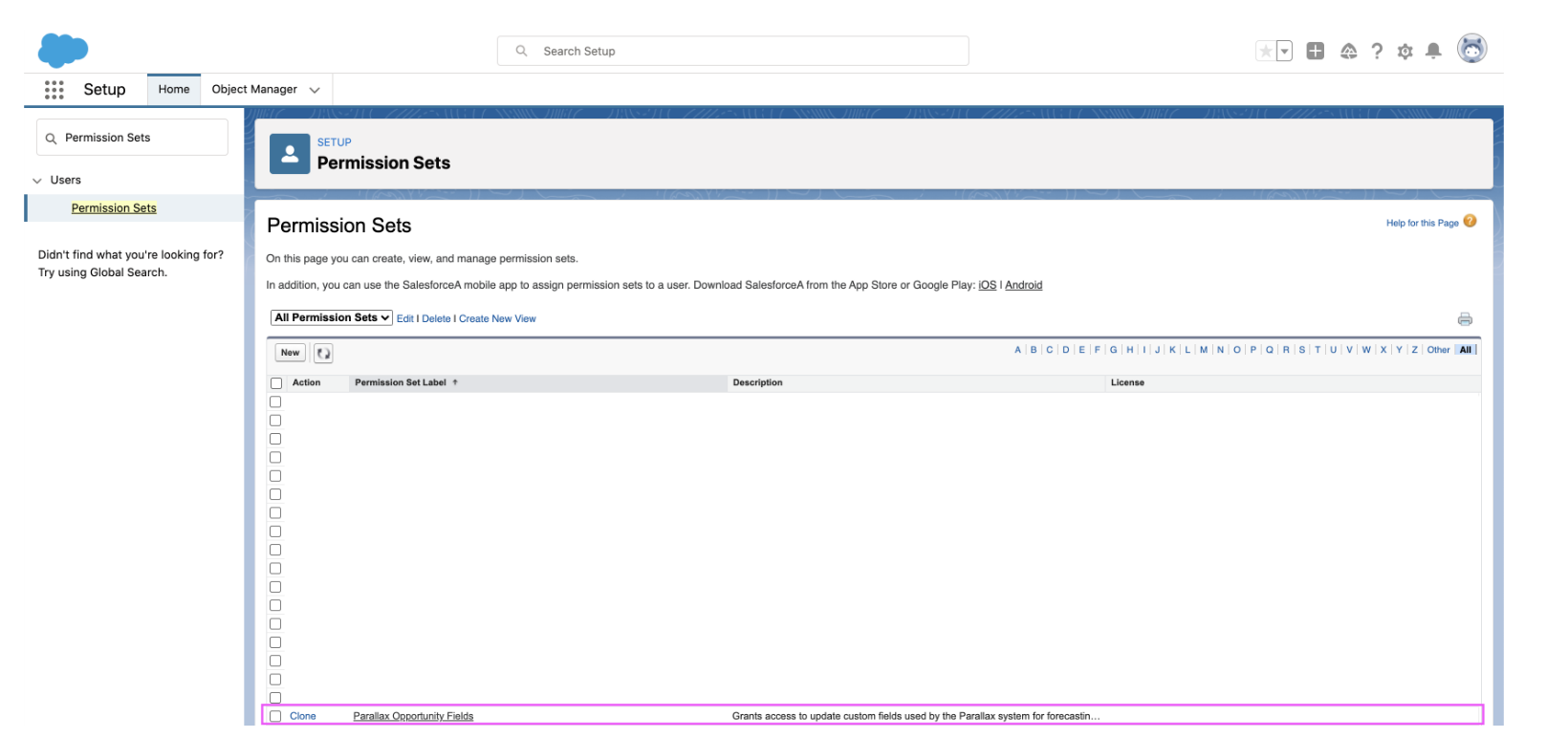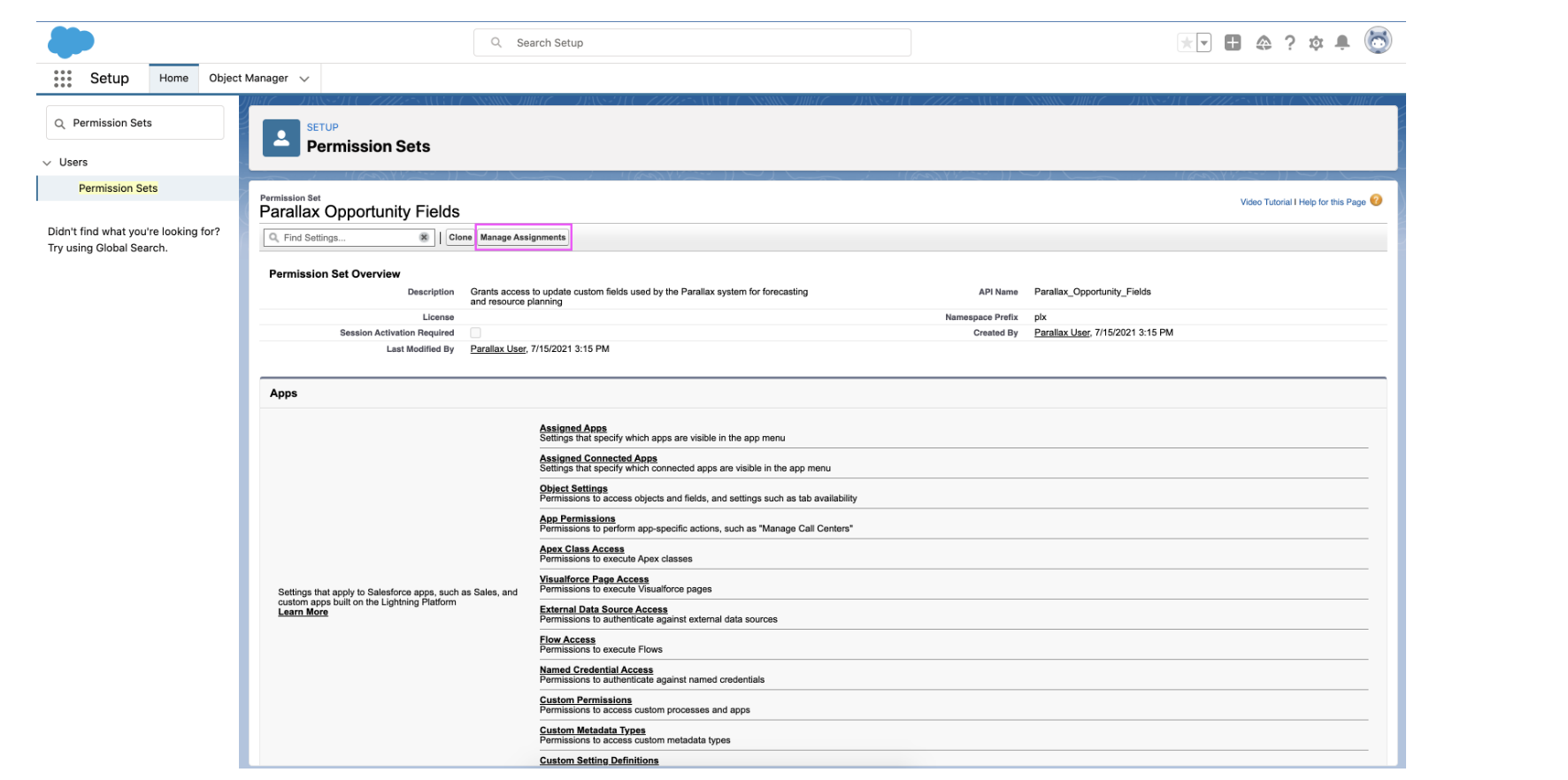 Add Custom Fields to Layout
Navigate to Setup > Objects and Fields > Object Manager
Click Opportunity
Click Page Layouts
Select Opportunity Layout
Click and drag the Target Start Date and Service Offerings custom fields to the desired location in the layout
Click Save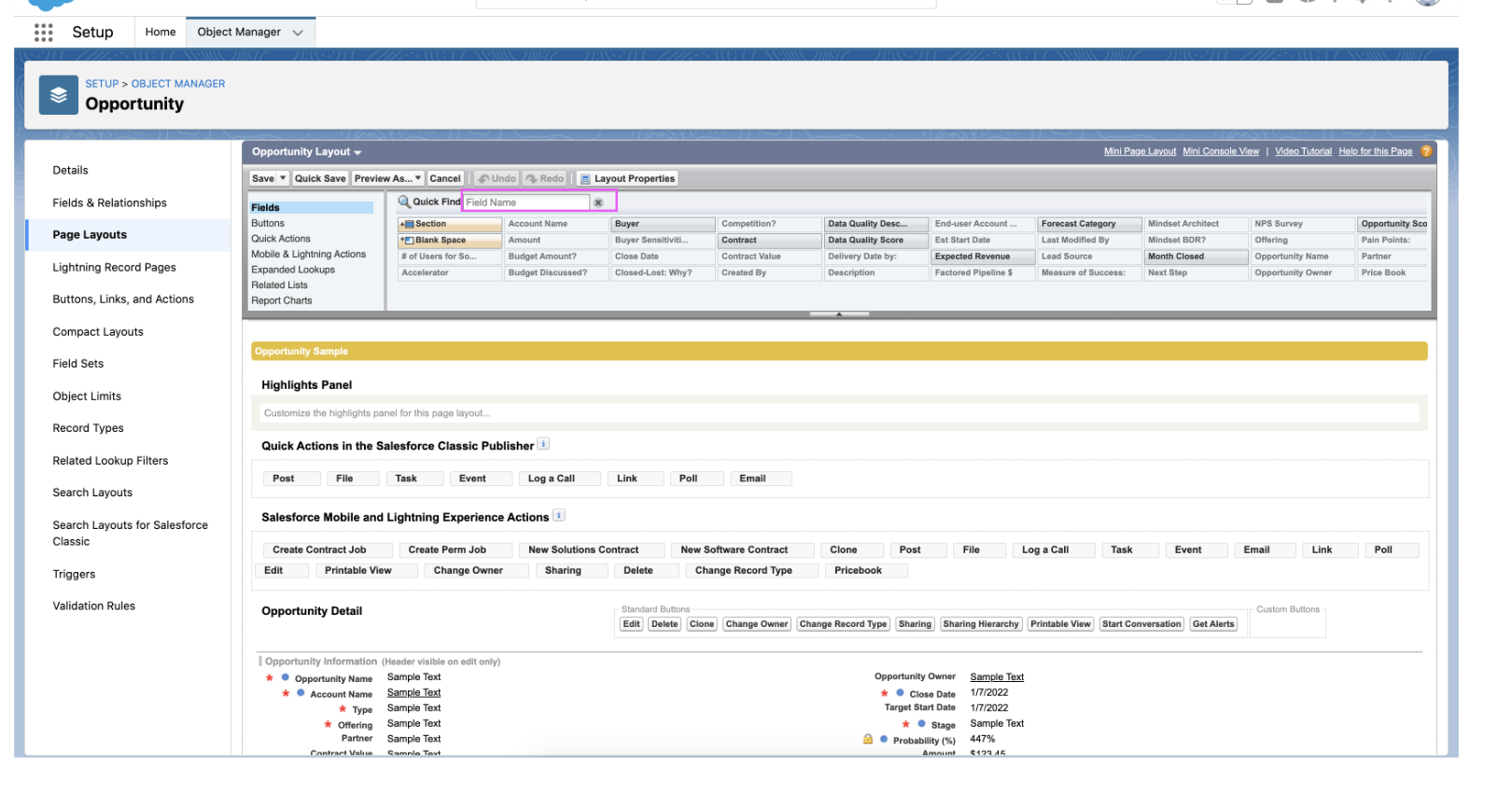 Add Lightning Component to Opportunity
Navigate to Setup > User Interface > Lightning App Builder
Click New, or select edit on existing Opportunity Lightning Record Package
If creating a new page, select Record Page, enter a name in the Label field and set Object to Opportunity, then pick the Header, Subheader, and Right Sidebar layout
Drag Highlights into the header
Drag Path into the subheader
Drag Activities into the left area
Drag the Parallax Project Details components from the Custom-Managed section to the right sidebar
Click Save
If this is a new page or has not been activated, click Activate to activate the page for users of the organization. Follow the steps in the wizard to activate for the correct users.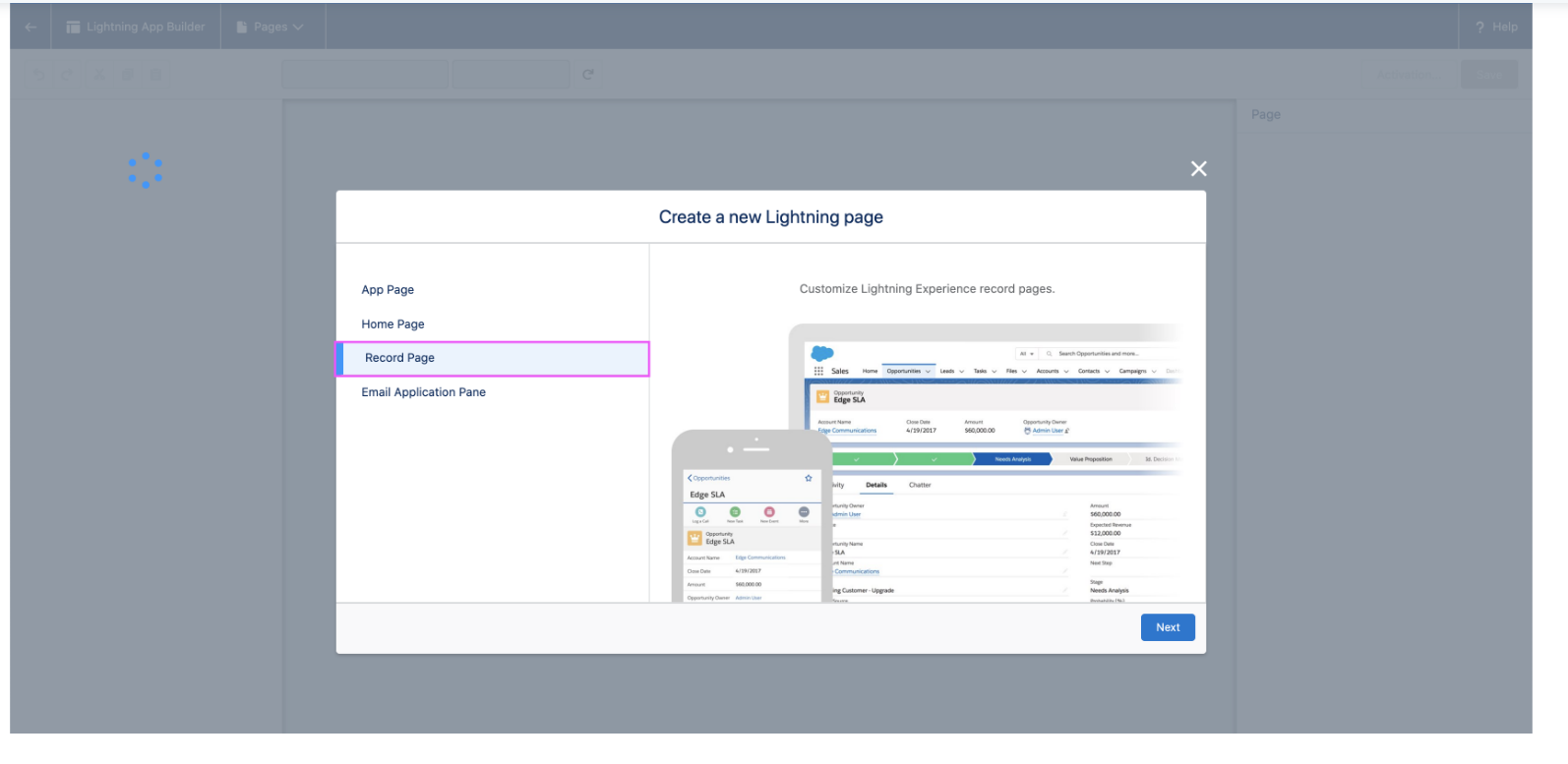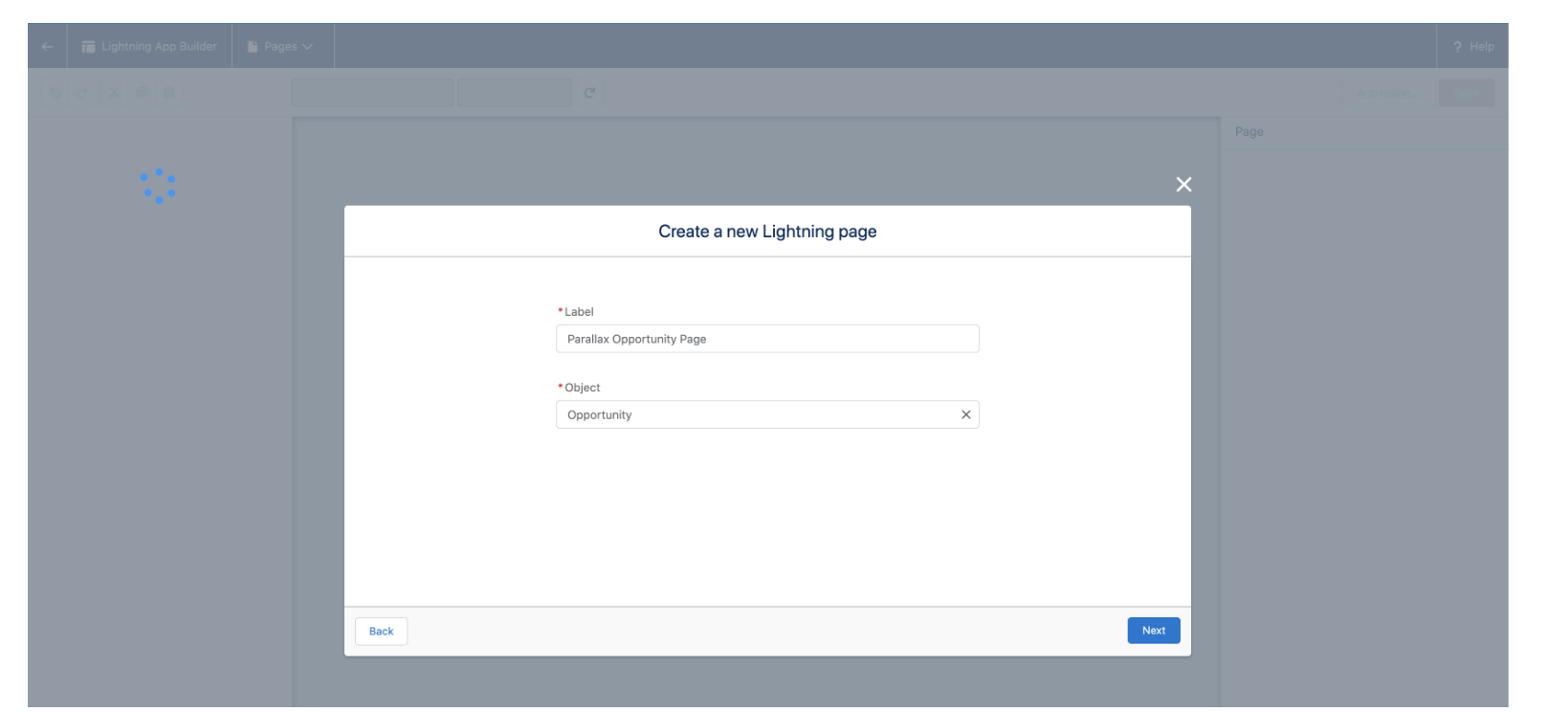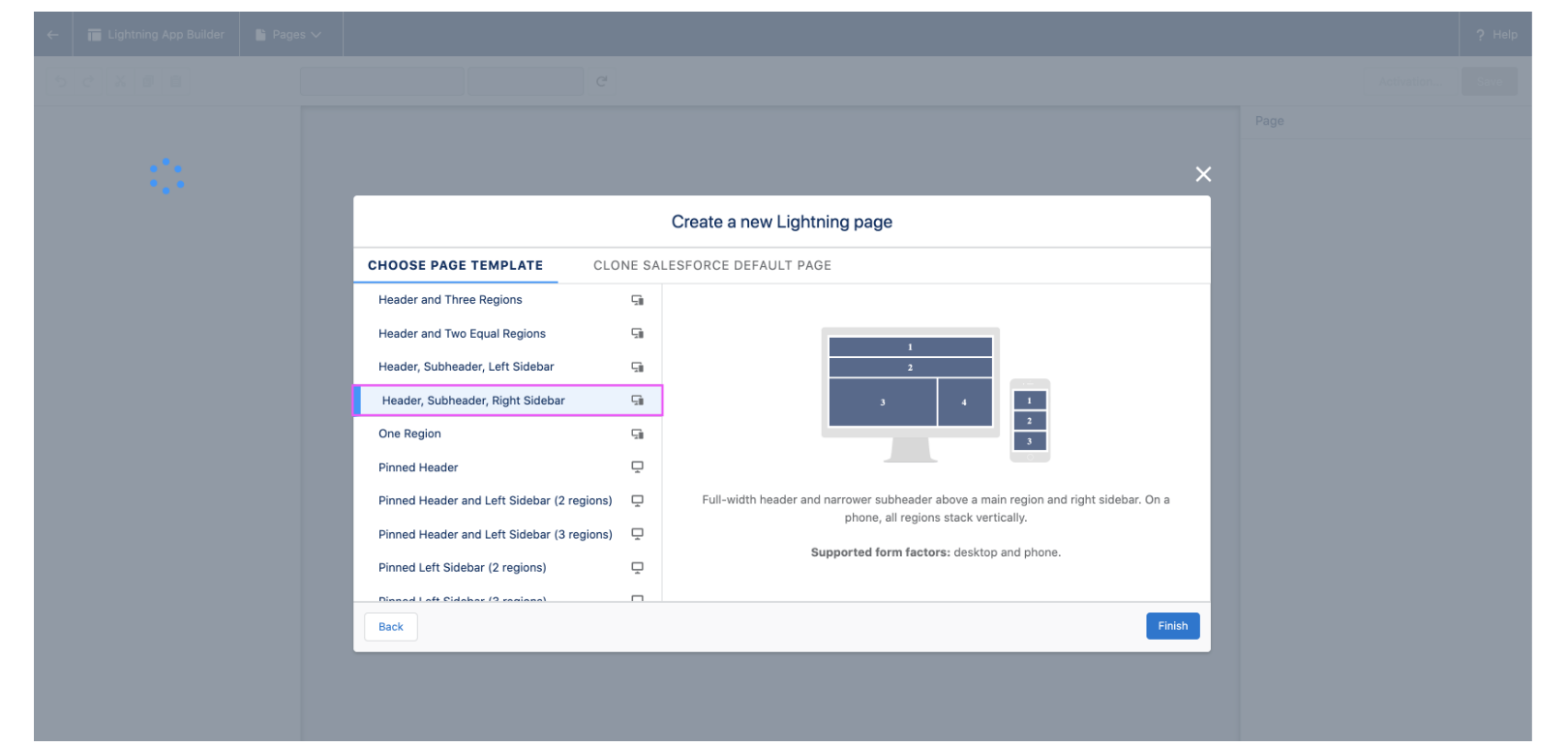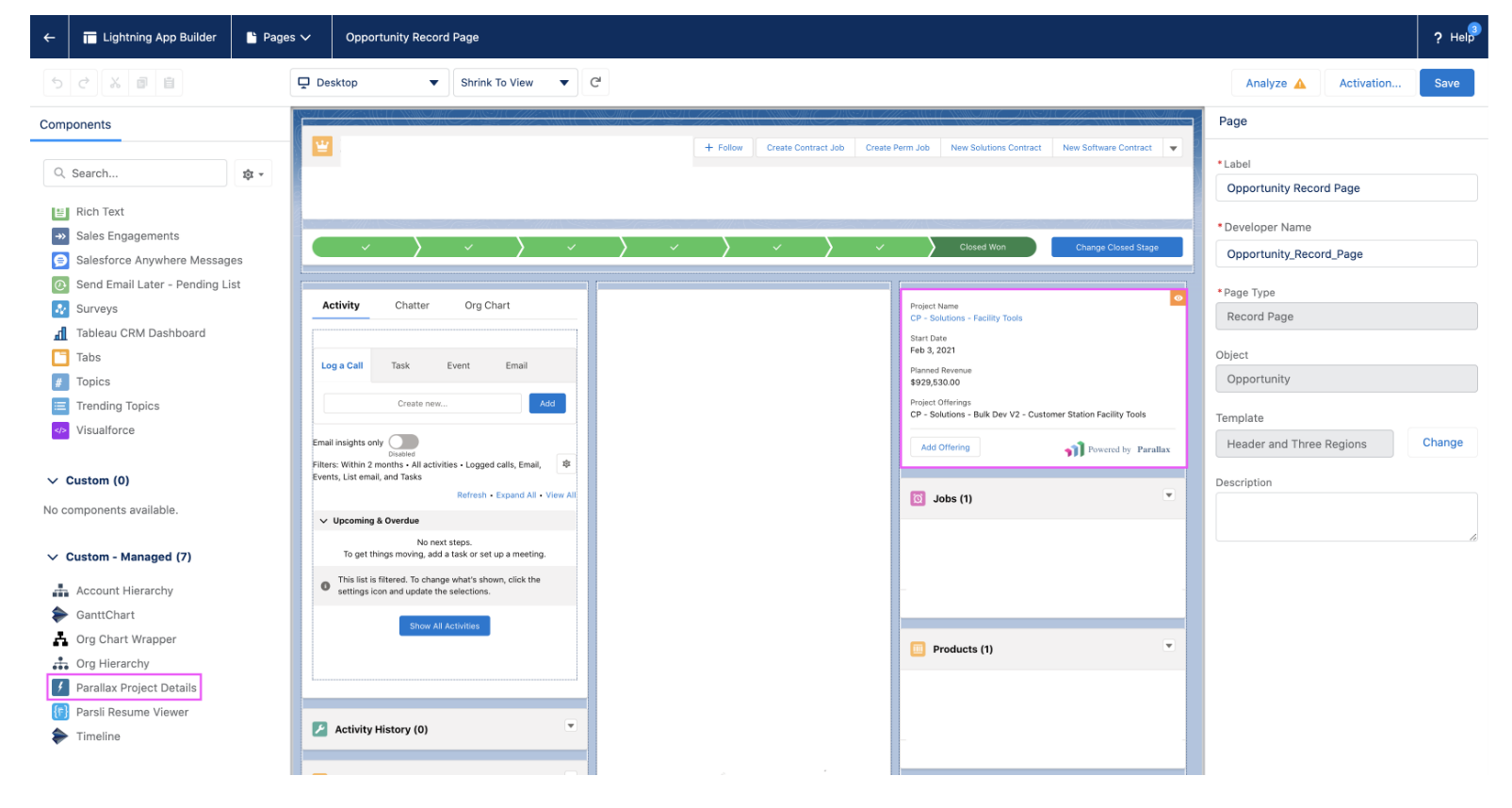 Editing an existing Lighting Opportunity Record: