Displays unassigned roles within both pipeline and active projects.

What does this report tell me?
The Open Roles report is designed to show you where unfilled roles exist within your pipeline and active backlog. Additionally, the report highlights who on your staff has openings in their bandwidth that could be used to fill those gaps. The standard filtering is available here to segment by date range, zero in on specific departments, and filter out early stage pipeline noise.
Open Roles Table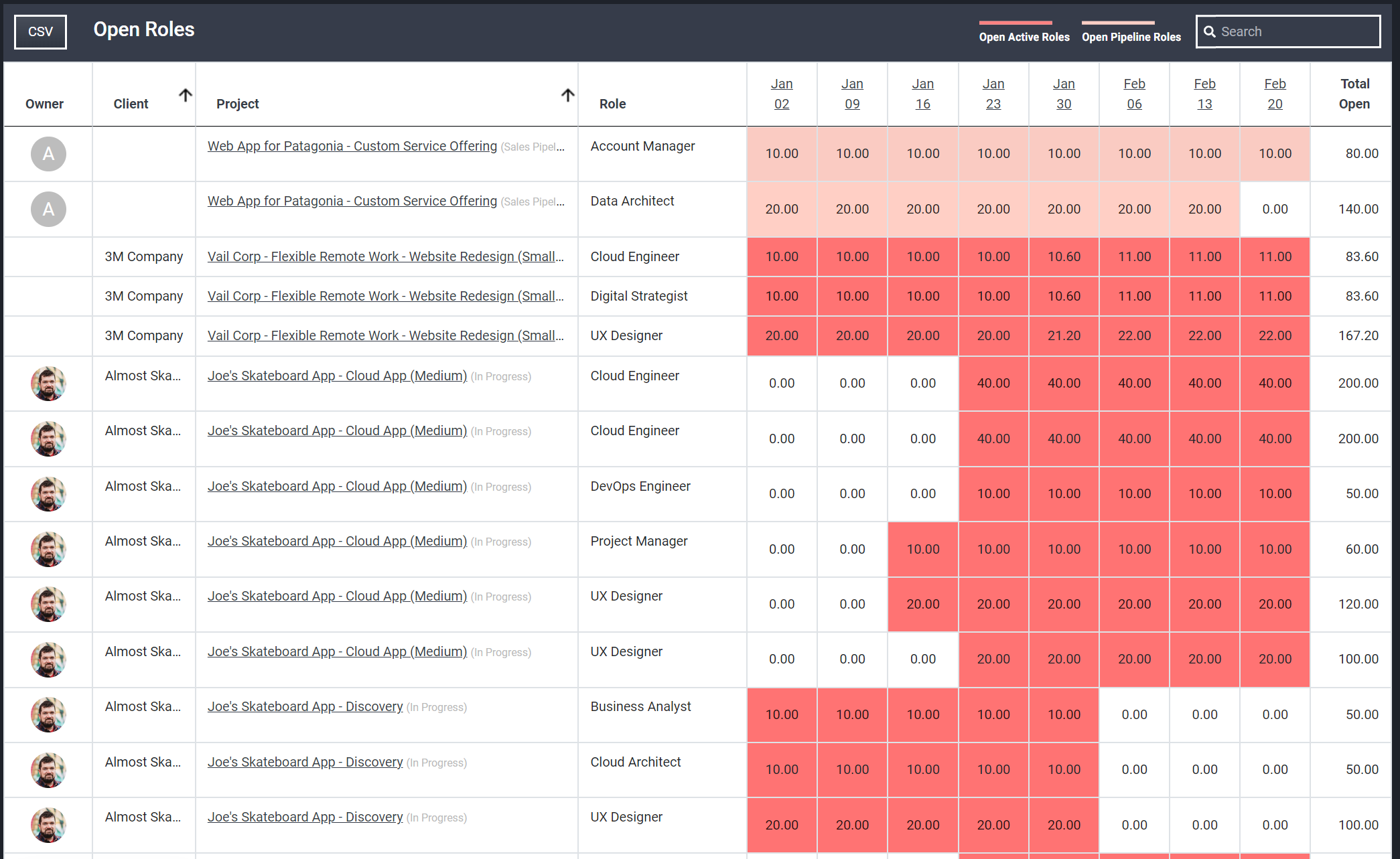 The top half of the Open Roles report is designed to highlight where your unstaffed roles exist. Anything highlighted in blue represents hours that need to be staffed for "in progress" or "awaiting start" projects. Anything in pink displays hours that need staffing for projects that are currently in the sales pipeline.
Open People Table
The Open People Table will display any People that have some amount of availability. By default the report excludes any people that are already fully booked, but the "show all People" filter at the top of the table can be selected to open up to all People regardless of their level of bookings.
Similarly, the default view considers a Person's billable capacity, but the report can show values as they pertain to total capacity by selecting the "show total availability" filter.
Shades of green show available hours, with the darkest shade of green indicating that a Person is 100% available.